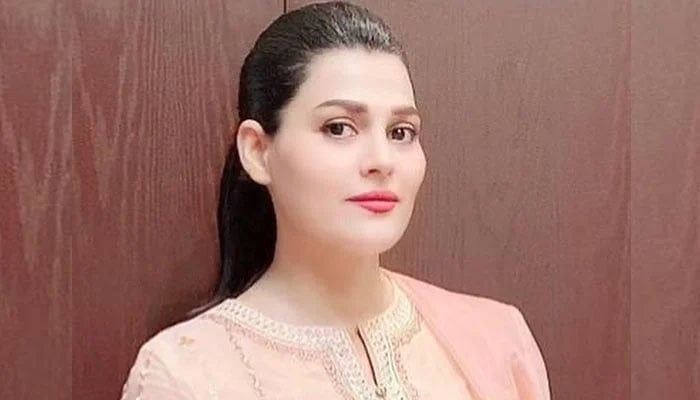 FIA's Corporate Crime Circle in Karachi summoned actress.

FIA officer says legal proceedings will be started.

Original complaint of money-laundering was registered in Sept 2019.
---
The Federal Investigation Agency (FIA) has summoned actress and model Sophia Mirza regarding a previous money-laundering inquiry which was shut down.
The FIA's Corporate Crime Circle (CCC) in Karachi had asked the actress to appear in the provincial capital and answer questions about the money-laundering case but the actress didn't turn up and the FIA has confirmed that it will be taking further action over Mirza's non-appearance.
A letter sent by FIA's Karachi Circuit had asked the actress to appear before the investigation team to answer questions about FIR No. 53/2022 "registered at this circle under the provision of Anti Money Laundering Act 2010".
"During the course of the investigation, it has transpired that you have made sale/purchase transactions with the accused person for providing him foreign currencies without any slip/receipt and it appears that you are well acquainted with a crime," the notice read.
The FIA Karachi said Mirza, whose real name is Khushbakht Mirza, was asked to appear before the FIA with her original CNIC and was directed to bring a full record covering the period from 2019 to date to clarify her position.
She was also asked to bring with her Federal Board of Revenue (FBR) record including return wealth record, sales tax records, bank details, and details of properties which are owned by her or her dependent.
An FIA officer said the actress has ignored the letter, adding that legal proceedings will be started. Mirza didn't respond to questions about the money-laundering investigation but a source close to her said she will contest it.
The original complaint of money laundering was registered against Mirza in September 2019 after which, the National Accountability Bureau (NAB) had been directed to launch a probe into the matter.
The Lahore-based former model is not new to controversies. In April 2018, she was acquitted in a fraud case due to insufficient evidence.
In September 2017, Judicial Magistrate of District Court Ahsan Raza issued non-bailable arrest warrants for Mirza allegedly involved in a fraud case.
The complainant, Shaikh Nasir, got a case registered at the Samanabad Police Station against Sofia Mirza, her brother Khurram Shehzad and others under sections 468/471, 419/420 of PPC. 
He contended in the FIR that Mirza in connivance with her brother sold him a car LZM-5766. After purchasing the car, he sold it to another person. After that Mirza got registered a car theft case against him. When the car was confiscated by police, the car was being used by Mirza.
The actress and her sister, Mariam Mirza, had also been accused of abducting a girl, Fatima, in 2012 who had testified in the court both sisters had kidnapped her. 
Fatima had alleged that both sisters promised her a lucrative job in the showbiz industry but later used her as a slave to do their domestic chores. When Fatima wanted to leave, she was held against her will and tortured for several days by both sisters. The police later said that her involvement in the alleged kidnapping could not be established.
Zahid Zahoor, Fatima's stepfather, had said that police had favoured Mirza by releasing her without producing her before a court to seek a remand.