Memes in this social media world are laughter therapy for people out there. No major happening around the world goes unnoticed by meme makers. 
Meme creators are no one out of this world, you'll find them among us, and maybe you are the one.
We have entered 2023 with a lot of memories from 2022. Let's make the most of the twilight phase of last year and enjoy some of the funniest memes from the sports world.
Lahore Qalandars turned memes game
Since the first Pakistan Super League (PSL) season, Qalandars ruled the memes world. They were the most trolled team due to their poor record but this year was a different one for them.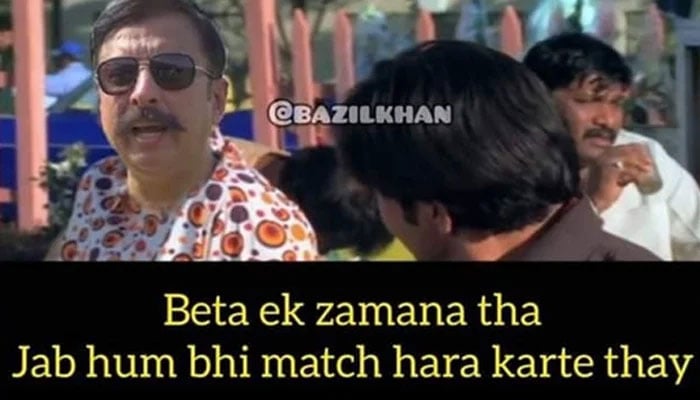 By winning their maiden title, Qalandars turned the memes game. Some funny memes floated on social media featuring one of the Qalandars' owners, Rana Fawad. So, we thought to share the funniest one with you.
Rawalpindi Road
'Cricket pitch makers turned road makers and pitch rollers became road rollers'. That is how fans described Rawalpindi's pitch in their humorous style on the internet.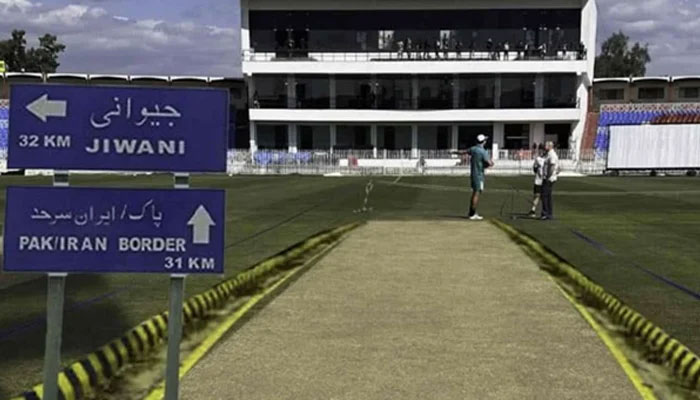 When International Cricket Council (ICC) gave two demerit points to Pindi Cricket Stadium's pitch, Pakistanis got their attention diverted from embarrassment to some laughter for a while with some memes.
Don't get surprised if you find directional signboards on the pitch whenever next time you go to Pindi Stadium.
India shocked, Lawn Bowls rocked
Is it really a sport? Indians asked after their women's team won a gold medal in an unpopular sport called Lawn Bowls in the Commonwealth Games 2022. Surely, this sport will be one of the top-searched items in India this year.
Pakistanis try to save Naseem from Urvashi
Pakistan's pacer Naseem Shah and Bollywood actress Urvashi Rautela had no connection until meme creators didn't let the actress go away with her story featuring the rising star bowler.
Asia Cup 2022 was the turning point in Naseem's T20 career and also introduced him to some Bollywood actors. Despite Urvashi's clarification on her story, later on, Pakistanis were on top of their memes game.
Pakistan's U-turn
Babar Azam XI made a surprise entry into the semi-finals of T20 World Cup 2022. So, it was the golden time for meme creators to strike.
Undertaker in Pakistan's jersey was the best part of memes and the car taking a U-turn could have hit fans' emotions so hard had Pakistan not reached the semi-finals.
Mr Bean joined T20 World Cup
Mr Bean wouldn't have thought to be a part of the cricket World Cup like this. But, this year's T20 World Cup 2022 had a very interesting Mr Bean rivalry. 
Firstly, between Zimbabwe and Pakistan due to an old tragedy that happened in Zimbabwe and secondly between Pakistan and England made by fans. The two had their separate stories and unending laughter.
Saudia Arabians like goats
One of the biggest upsets in FIFA World Cup 2022 gave one of the funniest memes during the tournament. Saudi Arabia upset Argentina and their fans must have enjoyed goats in their meal that day.
Where's Messi?
Where's Messi? This a million-dollar question that probably turned into a motivation for Messi and his Argentina who have crowned FIFA World Cup 2022 Champions in December this year.
After Saudi Arabia upset Argentina during the group stage, Saudi fans trolled Messi by asking 'Where's Messi?' repeatedly. Thereafter, Messi gave a perfect reply with the World Cup trophy in his hands.